Can you believe we've already reached the end of another year of Disney entertainment? This year was pretty historic for Disney, has now reached over $6 billion dollars at the international box office. They've also released big hits like Star Wars: The Last Jedi, Coco, and Guardians of the Galaxy Vol. 2, just to name a spectacular few. But as one year comes to a close, there's certainly no shortage of things to look ahead to next year. As we always do at the end of the year, we're taking a long look ahead to all the many exciting things to be excited for from The Walt Disney Company in 2018.
Black Panther Debuts in Theaters (February 16th)
Marvel Studios continues to keep the hits coming, and we have no shortage of expectations for their next jaw-dropping film, Black Panther. Marvel fans will remember that the Black Panther character was introduced in the 2016 film, Captain America: Civil War, and will continue to leave an influence on the cinematic universe. Helmed by the talented Ryan Coogler (Creed), this film is sure to amaze, and we have no shortage of excitement.
A Wrinkle in Time is Released in Theaters (March 9th)
In a year of big blockbuster sequels and remakes, this film, directed by the incredibly talented Ava DuVernay (Selma), looks like a small ambitious independent film by comparison. A Wrinkle In Time, based off the book of the same name, appears to be a truly spectacular adventure, boasting a talented cast, a visionary crew, and stunning visuals. We're sure that this is a film we'll enjoy time and time again.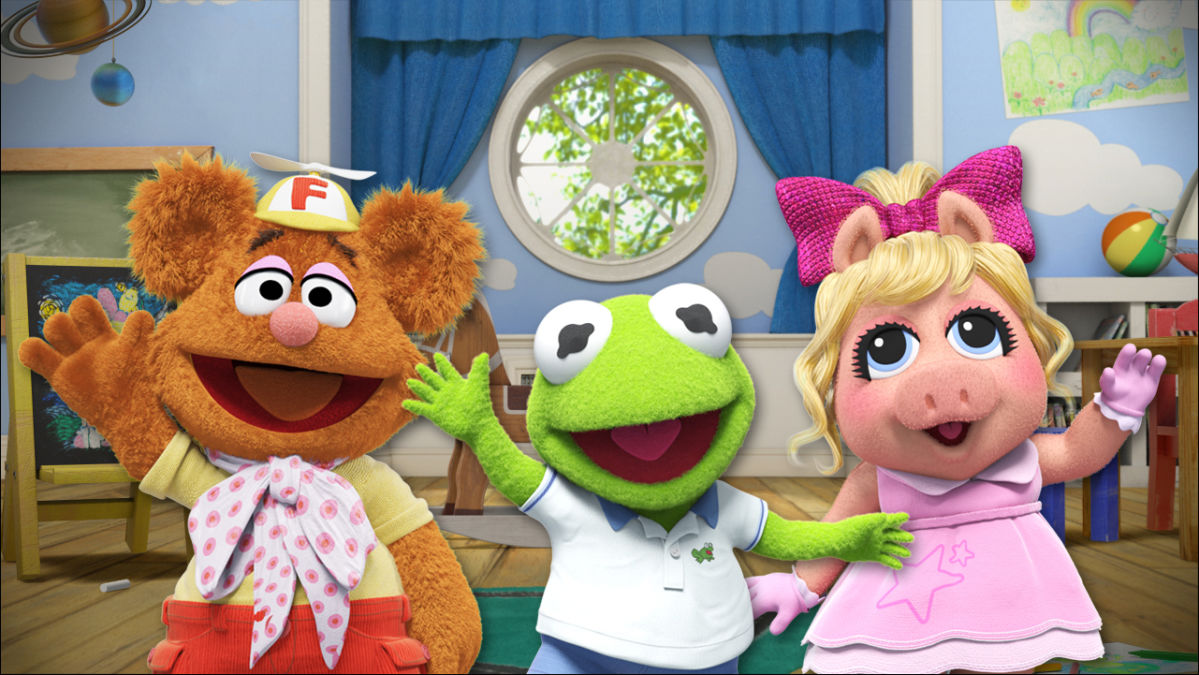 Muppet Babies Premieres on Disney Junior (Early Spring 2018)
When we say that Disney should focus more attention to the Muppet brand, our first reaction is hardly directed towards Muppet Babies, the animated 1980s Saturday morning television series. However, Disney announced that the beloved preschool iteration of the Muppet characters is due for a reboot this year on Disney Junior, and so we're pretty excited. This show has potential to introduce fans of all ages to The Muppets, and hopefully it will inspire the company to use the main Muppet brand a bit more, though without negatively impacting it. All we currently have is a single image, but the character designs look great, so we are excited to see what Disney can do with this series.
Frozen Opens on Broadway (March 22nd)
Disney's 2013 hit, Frozen, just continues to delight audiences in new ways. The next method the film is going to leave its impact on Disney is on Broadway, which begins previews on February 22nd, and officially begins March 22nd. Disney Theatrical knows how to bring the magic of Disney to life in spectacular ways, and we're sure this is going to be absolutely incredible.
Dolphins is Released in Theaters (April 20th)
One of the most overlooked areas of Disney is often the ambitious division, Disneynature. But this studio really deserves so much more attention for its amazing work in showcasing incredible aspects of nature, and creating visionary films in the process. The next film, Dolphins hits theaters on Earth Day, and we're excited to see what the next ambitious feat brings.
Avengers: Infinity War is Released in Theaters (May 4th)
The entire Marvel Cinematic Universe has been building up to this moment, and we're beyond words in expectation. Avengers: Infinity War has a lot going for it, and it will be interesting to see how the talented Russo Brothers can balance all the action and the hundreds of characters this movie boasts. Either way, we can't wait to see what this conclusion will bring for our favorite superhero characters.
Solo: A Star Wars Story is Released (May 25th)
While the idea of a Han Solo prequel still confuses many, we have faith for this project, which hit some snags along the way in its production. But if there's anything we can be sure of, it is that Lucasfilm is currently at what is arguably its most phenomenal historic point, rolling out one spectacular film after another (especially The Last Jedi just this year). Coming from a studio at their ultimate best and an incredibly talented director (Ron Howard), we're heading into this one with pretty high hopes.
Toy Story Land Opens at Disney's Hollywood Studios (Summer)
Disney's Hollywood Studios at Walt Disney World is currently undergoing some major changes, and the first major change we'll see begins this summer, when the anticipated Toy Story Land finally opens. It's tough to tell if this will be a close copy of the international versions of Toy Story Land, but hopefully this one is full of the exciting surprises Walt Disney Imagineering is known for.
Star Wars Rebels Airs Its Series Finale (Summer)
Since 2014, Star Wars Rebels has made itself an integral part of the Star Wars universe, even tying into last year's Rogue One: A Star Wars Story. This year, the exciting show finally comes to a conclusive close, and we could not be more thrilled and eager to see what happens next. What will become of these rebels, especially considering they haven't been mentioned by the time the original trilogy. We know we will be ready with a box of tissues, just in case.
The Incredibles 2 is Released in Theaters (June 15th)
The Incredibles, arguably one of the best superhero movies ever made, is finally getting a sequel! Little is known about this film at the moment, but we know that director Brad Bird will return for the sequel and most of the original cast is back on board as well. In true Brad Bird fashion, we cannot wait to have our minds blown once again.
Ant-Man and the Wasp is Released (July 6th)
2018 is one of Marvel's biggest years yet, and one of the most exciting things to look forward to is the next installment to the modest 2015 film, Ant-Man. Director Peyton Reed is back on board for the next installment of this series, and if the first film was any indication, audiences are in for a giant treat come this summer.
The Nutcracker and the Four Realms is Released (November 2nd)
This one kind of came out of nowhere, but boy, does it look impressive. This film looks vibrant, exciting, and visually spectacular, and everything an ambitious remake of The Nutcracker should entail. We still don't know what to expect from this film, but we're sure it'll be something unique and exciting.
Ralph Wrecks the Internet: Wreck-It Ralph 2 is Released in Theaters (November 21st) 
The sequel to the spectacular Disney animated film, Wreck-It Ralph, hits theaters this November. Ralph is one of the films that showcase modern Disney at its best, and we certainly cannot wait to see where the franchise will go next.
As you can see, this upcoming year is a truly exciting one! We can't wait to see what new things are on the horizon and to finally see all of these films/projects. What are you most looking forward to this year?