When The Walt Disney Company's current standing CEO, Robert Iger will finally step down and end his extended management of the Walt Disney Company in 2018, the Mouse House will scramble to find a new successor who can continue to manage the company and continue the creative success that Iger brought to the forefront. Although Disney's search is far from done, and a successor to Iger has yet to be announced, Bob Iger's successor was a focus at his panel at the Vanity Fair CEO summit. Iger had no comment on who the successor might be, but whoever it will be, he claimed will need to carry on the creative process that the Walt Disney Company strives on.
With just a little over a year until his departure from the Walt Disney Company, Bob Iger's longstanding legacy with the company will finally come to a close, leaving a long-list of achievements and failures, leaving his successor with the challenge with big shoes to fill. As we wait for Iger's successor to be announced, we're taking a look at some of Iger's biggest achievements so far and the legacy he will leave behind.
Securing the Acquisition of Pixar:
One of the biggest milestones in Bob Iger's career was his ability to secure and repair the Disney relationship with Pixar Animation Studios, which at the time of his arrival was in a shambles during the Michael Eisner leadership. Tension rose between the studios when the two parties refused to find a common ground to agree on when renewing their contract, and Eisner did not realize the potential Pixar had or that the studio's ongoing creativity was an important asset. When Eisner was ousted in 2005, newly appointed CEO Bob Iger realized the potential within Pixar and quickly secured an acquisition of the studio, and thankfully so. With the Walt Disney Animation Studios department in turmoil with mediocre releases like Treasure Planet or Atlantis, Disney was rescued with the introduction of Pixar, bringing life not only through their own brands, but back to the WDAS once again, which began to roll out hits like Frozen, Big Hero 6 and Zootopia under the leadership of Pixar leaders John Lasseter and Ed Catmull. Essentially, Bob Iger saved the Disney company financially and creatively, and that's quite a legacy to leave behind.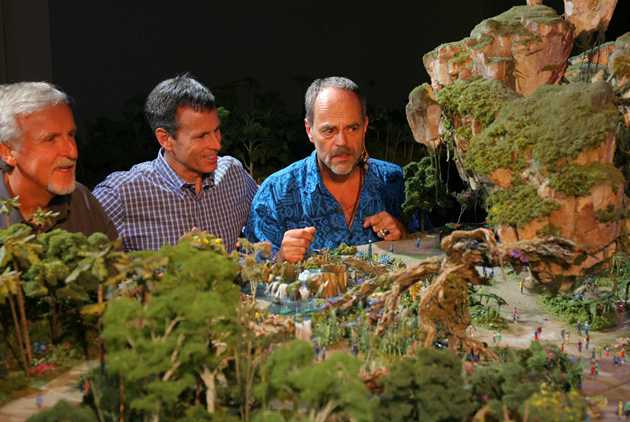 New Ideas at the Disney Parks:
Iger's venture into the Disney theme parks are a bit of a mixed bag, but there's no doubt that he left quite a legacy in it behind. Beginning this summer, guests will journey into Pandora-The World of Avatar at Disney's Animal Kingdom, which was a project Iger was quick to jump on after the box office success that Avatar brought in 2009. Iger was also involved in a few successes, including the entirety of New Fantasyland at The Magic Kingdom, Cars Land at Disney's California Adventure and a few uncertain projects that have yet to open, including the controversial redevelopment of Disney's Hollywood Studios, and Star Wars themed attractions at Disneyland and Walt Disney World.
Bringing Magic Overseas:
One of the biggest projects responsible by Bob Iger is the massive and expensive Shanghai Disneyland, which finally opened earlier this year to major crowds and success. The huge project opened a new world of entertainment for the Walt Disney Company and brought forth incredible new ideas and technology for the company.
Acquiring Lucasfilm and Marvel:
Bob Iger continued to impress Disney shareholders by successfully buying the rights to both Marvel Entertainment in 2009, and Lucasfilm and the Star Wars properties  in 2012. Since their purchases, Disney continued to roll out hit after hit in the Marvel Cinematic Universe and this past winter, Star Wars: The Force Awakens became the highest grossing film at the domestic box office and earning over $2 billion at the worldwide box office, relaunching the Star Wars franchise, with spin-off films along the way and themed areas at the Disney parks.
Turning The Studio into a Financial Juggernaut
Despite its controversy, the Disney live action studios have become a cultural and financial juggernaut under Iger's leadership, with the studio rolling out hit after hit, like Zootopia, The Jungle Book, and Frozen. Iger tapped into the potential of retelling classic Disney films, a trend that although has been criticized for its lack of creativity, has been a major financial earner for the studio in recent years.
Who Will Follow the Act of Iger?
When Bob Iger will step down in 2018, Disney will have to look for a new successor to lead The Walt Disney Company. Will this new leader be as financially successful as Bob Iger, and will he or she bring new creativity to the company and it's leadership? As of yet, no successor has been announced, but Iger has left quite a legacy behind that will be a tough act to follow.
Do you think Bob Iger left a legacy that will be remembered at the Walt Disney Company?