Whether it was through Disney films and TV, or countless other films through other studios, it's almost certain that Jim Cummings has had some impact on your life and your entertainment. Much of that reason is that Jim Cummings is one of the greatest voice actors out there. He has voiced many characters since joining Disney in 1988, taken over many roles without sounding too different from the original, and has occasionally been the singing voice for characters done by other actors without it being too noticeable (and in the case of Scar from The Lion King, he could take over the singing halfway through a song started by the main actor). So today, we take a look at the top five characters Jim Cummings had voiced. Well, since this is a Disney blog, it's the top five Disney characters he did (he has also done a lot of great characters for other studios as well).
5) Pete
Okay, so maybe his Pete sounds different from the original, but I do feel his Pete voice was a lot better. I'm not exactly sure when he first voiced Pete, but he has been the voice since at least the early 1990s, voicing Pete in such productions as Goof Troop, A Goofy Movie, House of Mouse, The Three Muskateers, and Mickey Mouse Clubhouse.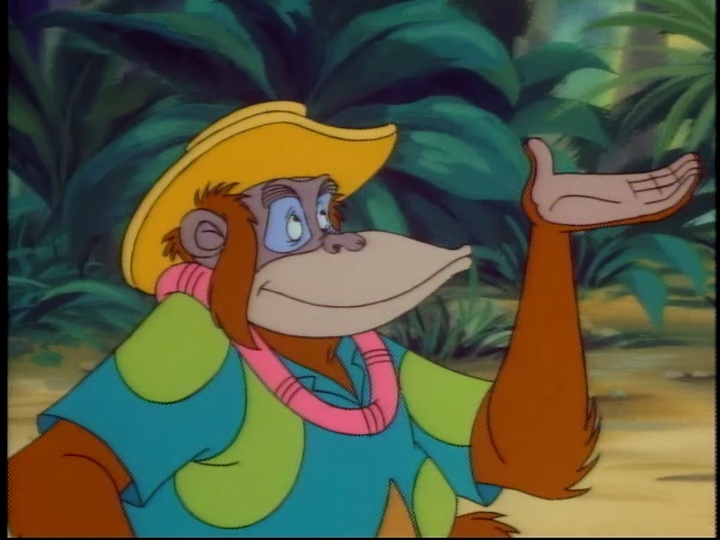 4) Louie
Cummings voiced Louie on TaleSpin, and did such a great job that the widow of Louis Prima (the original voice in The Jungle Book) actually sued over it. His fantastic performance of Louie proves Jim's incredible ability to manipulate voice performances while staying true to their original source, which makes him one of the most impressive voice actors yet.
3) Winnie the Pooh and Tigger
I'm just going to place these two in a tie. I can't tell much of a difference between his and Sterling Holloway's Pooh voice, though I can tell a slight difference in Tigger. It's amazing that he can take over arguably the two most popular characters in the Winnie the Pooh franchise (and, coincidence or not, they were the only characters listed with their voice actors in the credits of previous productions).
2) Don Karnage
Another character from Tail Spin makes this list. There's a lot to love about this character, and I like the accent that Cummings gave to this character, the main villain from the show.
1) Darkwing Duck
He's the terror that flaps in the night! He's one of Jim Cummings' best characters! He is Darkwing Duck! Darkwing Duck is one of those characters who cares what the public thinks of him, from flashy heroic techniques to being well-dressed, and he certainly has the right voice for that.